Alumni
Welcome to One Laker Nation - Home of Lake Land College Alumni!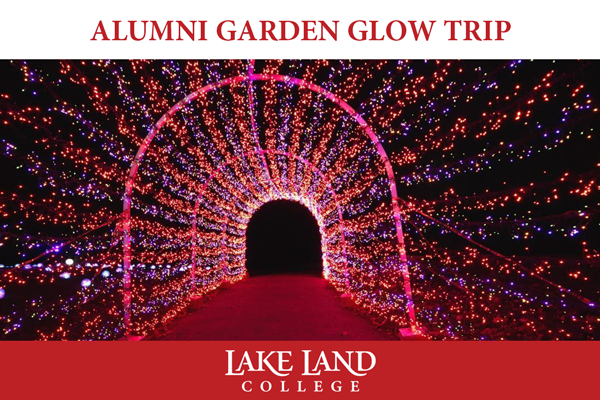 One Laker Nation Alumni Trip to Garden Glow at St. Louis Botanical Garden
Saturday, November 17, 2018
Cost: $50

Kick off the holiday season with a Lake Land College Alumni bus trip to the amazing Garden Glow light walk at Missouri Botanical Garden in St. Louis. The trip will depart from campus at 1:45 p.m. and from the Kluthe Center in Effingham at 2:15 p.m. Following the garden walk, the bus will drive to The Hill, where participants can select to dine at the restaurant of their choice. The trip cost is $50 which includes entrance to Garden Glow. Dinner is the responsibility of each individual. Expected return to the Kluthe Center at 10:30 p.m. and to Lake Land's campus at 11 p.m. A limited number of seats available are available and reservations must be made by Oct. 27, 2018. The trip is open to Laker Alumni, Lake Land employees and guests.
Registration is now closed. Thank you for your interest in this event.

Lake Land College Alumni Wallpapers