Facilities
Located on the north side of campus along Athletic Avenue and Podesta Drive, the Lake Land College athletic facilities are utilized by not only the Laker athletic teams but campus and community organizations alike. Laker athletic facilities are most easily accessible via Entrance 1. Parking is available in Parking Lot A or B.
Field House & Gym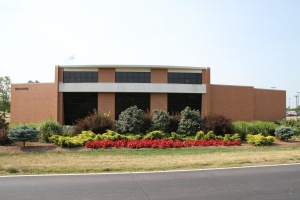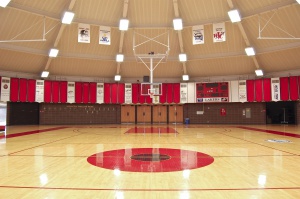 Home to men's and women's basketball as well as volleyball, the Lake Land College Field House hosts the Athletic Department, Fitness Center, men's and women's locker rooms, athletic training room, student-athlete weight room, classrooms and the Walden Conference Room.
The Field House has been the home of the Lakers since 1974. In the summer of 2009, the Field House was renovated to include the addition of more energy efficient lighting and a geothermal heating and cooling system, which was a part of the College's 5 year capitol project for the entire campus. In 2018, modernized scoreboards and basketball backboards were installed.
In addition to its energy saving face lift, the Field House has its own Hall of Fame, which began in 2004. It also dawns the all-american and championship banners of Laker student-athletes for individual and team achievements dating back to 1969. Another part of the success of Laker teams in the Field House is the support of community businesses and leaders who participate in the sponsorship banner program, which has provided financial support to the Athletic Department for many years.
Ball Diamonds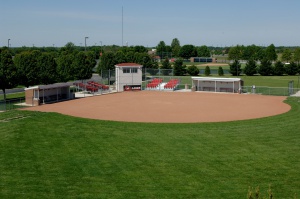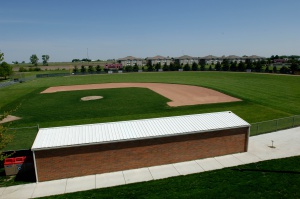 Home to baseball and softball, the baseball and softball diamonds are one of the top facilities in the GRAC conference. Both diamonds have stadium seating for the comfort of fans, brick dugouts, and concrete walkways.
Fitness Center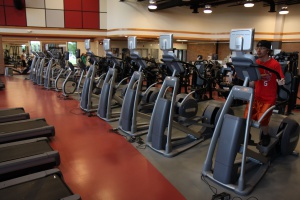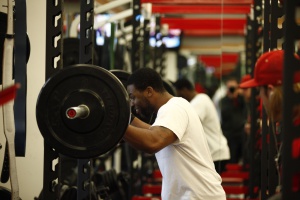 Completed and dedicated in Spring 2008, the Lake Land College Fitness Center is equipped with state-of-the-art PRECOR cardio equipment, NAUTILUS circuit training equipment, a free-weight area furnished with PRECOR, NAUTILUS, and TKO weights, and an aerobics room furnished with mirrors, a television, and built-in sound system. The Fitness Center was also a part of the Lake Land College geothermal campus project that makes Lake Land College a more energy-efficient and nature-friendly academic institution.
The Fitness Center is available for current Lake Land College students and employees as well as retirees to use on a walk-in basis or for a credit class (PED 209 & 210).
Cross-Country Running Trail
A cross-country 5K course is marked on campus for area teams and community members to enjoy.